BLEU.ECO is :
A company that cares about the quality of its products, the satisfaction of its customers and the respect of the environment.
A young, dynamic company founded in 2006. It operates in the online and retail sectors, and already has thousands of satisfied customers. 💚🌱✨
A family business. We are proud to welcome you to the Bleu.eco family!
Mission 🌜

Bleu.eco is a Quebec-based manufacturer of high-end, durable products at reasonable prices. All the foams we use are environmentally friendly, made largely from natural raw materials. We use 100% organic cotton. Our products are carbon neutral.

Vision 👁️

We aspire to become a leading player in the eco-friendly mattress and pillow industry. Our goal is to maintain our commitment to our customers in Quebec and Canada by offering them high-quality products that preserve the environment.

Objectives 🎯

Offering environmentally-friendly products to reduce our customers' ecological impact, while guaranteeing the quality and comfort of our products, remains one of our major concerns. Our customers' satisfaction with their purchases is of the utmost importance to us.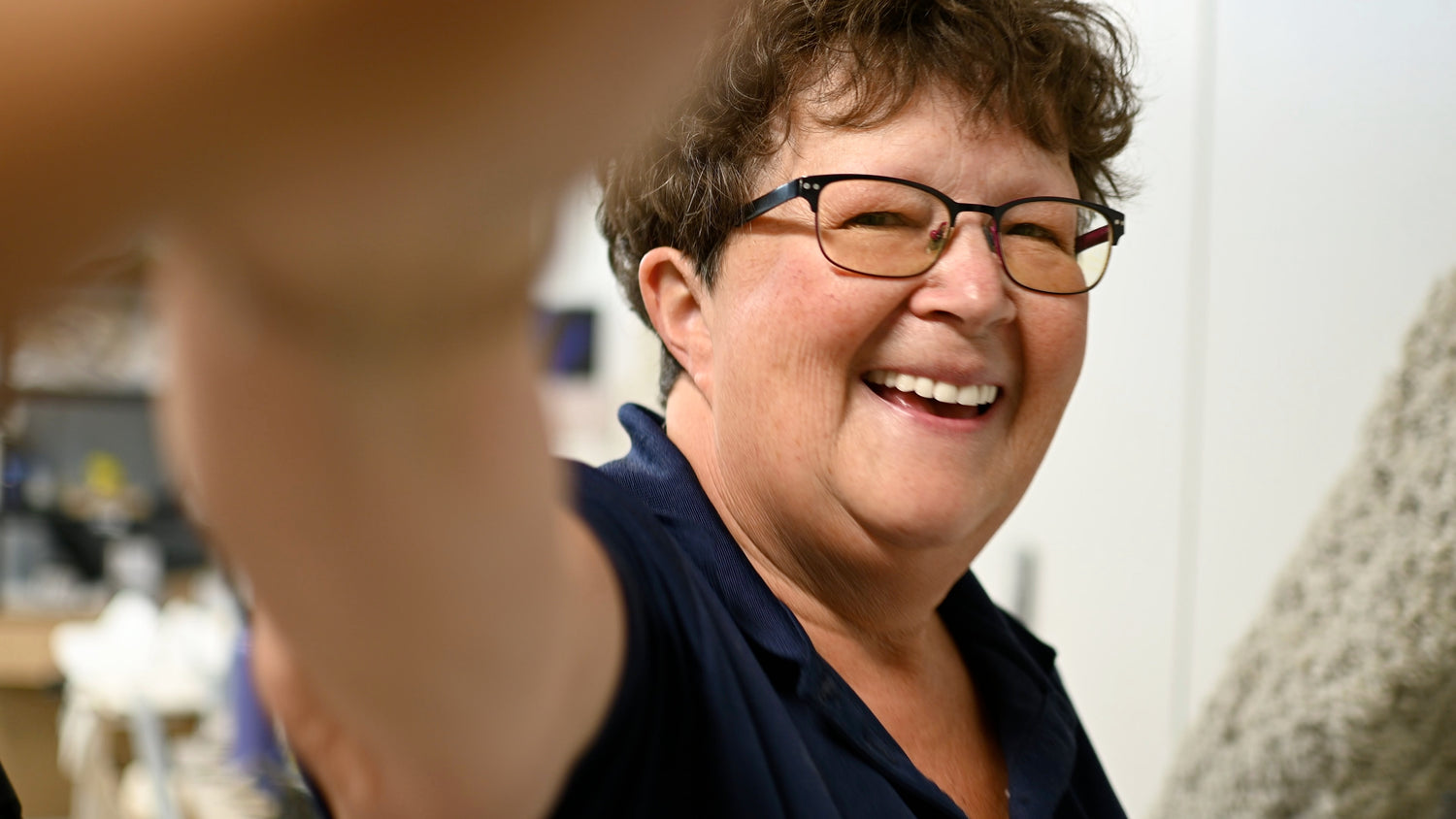 The heroes behind Bleu.eco
Our team is made up of seasoned mattress and pillow professionals, with expertise spanning the entire process, from design to customer service to local manufacturing. When you contact us, you'll be attended to by experienced advisors who are attentive and respectful of your needs. Customer satisfaction is one of our top priorities, and we constantly strive to offer the highest quality products. Whether you visit our store or talk to us on the phone, you'll enjoy a pleasant, personalized experience.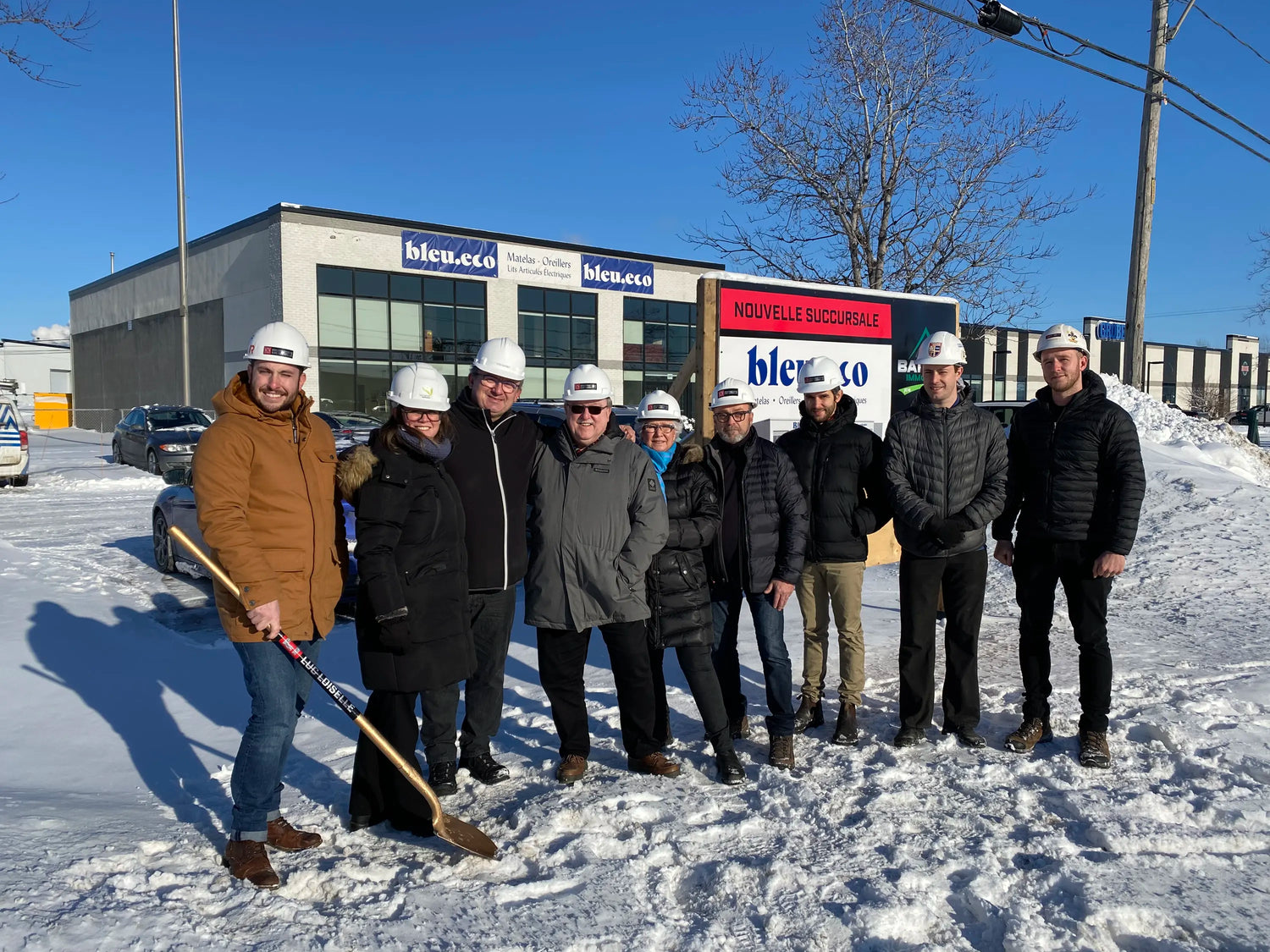 A family business committed to the regional economy
The distance covered by Bleu.eco since its creation in 2006 can be measured in thousands of kilometers saved. By switching from importing Brazilian pillows to producing and sourcing mattresses and bedding products locally, the Saint-Hyacinthe-based company has totally changed its value system.
Read more
Mattresses proudly made in St-Hyacinthe
In addition to selling mattresses and pillows online, we have a boutique located in St-Hyacinthe. This is where we have the opportunity to meet our customers, answer their questions and build relationships with them.
 The production plant is also located in Saint-Hyacinthe in Montérégie. We have at heart to work close to our customers, that's why everything is 100% made in Quebec.