At the heart of the Agate pillow is an easily accessible pouch. It allows you to insert 3 adjustment cushions made of memory foam infused with gel and latex.
Minimum height: About 12 cm (4¾ in).
Maximum Height: Approximately 17.1 cm (6¾ in).
So you can adapt your Agate pillow to your preferred body shape and position.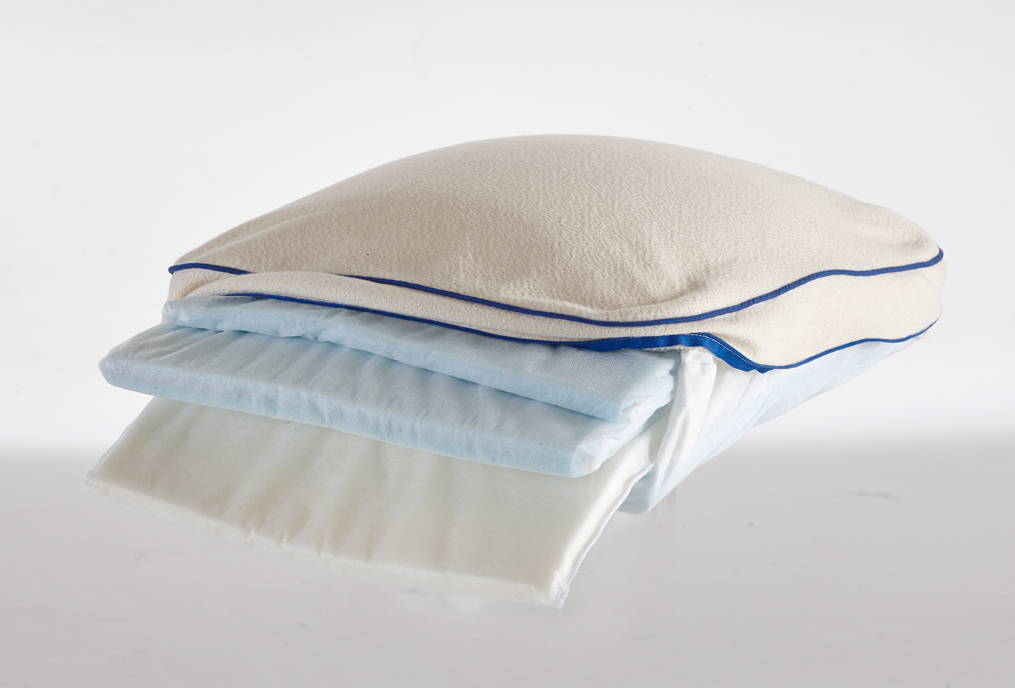 Agate for the land of dreams
My spouse is a trucker so do not sleep very long per night. Since he uses this pillow he is getting more rested and without a headache. He recommends it to everyone. I tried it one night and it's like laying my head on a cloud.
Sleep recovered
I was not able to find a pillow thick enough, now it's done and it's super comfortable! so that I sleep a lot better and when I get up I do not have any more pain in the shoulder.
A quality report - irreproachable price
I have been sleeping with this pillow for about two weeks. It's by far the most expensive pillow I've ever bought, but also by far the best. My sleep has improved with this pillow and my only regret is not to have bought it earlier. I can not wait to see how it will last over time: I have often been disappointed with pillows that are comfortable for a few months and then become quite deformed. and uncomfortable. My impression is that this one will have a very good durability. It is clearly a high quality product.
satisfied
I love my Agate pillow, I took a few days to enjoy it, but now I sleep well and I'm satisfied with my purchase.
Claudette